Four words define Make it Mac's Makerspace.
Cooperation – We realize there are many ways people like to work, but cooperation is at the base of who we are. We know that working as part of a team can be rewarding, just as some space to work independently is important. Sometimes it's essential to reach out to others in order to learn new things. Sometimes just having a new set of eyes allows you to go above and beyond where you were. We are here to help you become the best you want to be.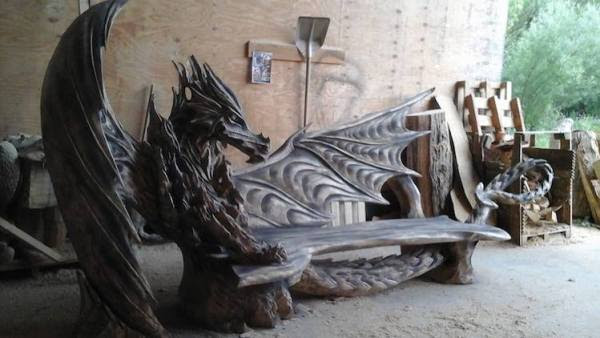 Creativity – We encourage creativity. Without creativity we wouldn't have so many wonderful pieces of art, like the Mona Lisa, the Harry Potter Series, or even a wooden bench made to look like a dragon.
Education – We want to help you learn as much as you can. Education is one of the best things in life. Learning can be a fun and valuable experience. Remember even if we don't know the answer, we are willing to assist you to find it.
Support – As you learn new skills here at Make-It Mac's Makerspace, we are here to help you learn and are able to teach you what we know.